Meet Our Team
Four Decades of Dedication in South Carolina & Georgia
For over 40 years, Dyess Air & Plumbing has been more than just a service provider in The Coastal Empire and Lowcountry; we've been a beacon of trust, reliability, and excellence. Our journey, spanning four decades, is a testament to the dedication of our remarkable team, the true heart and soul of our brand.
Rooted in Excellence
While our legacy speaks volumes, it's our team that truly defines us. Every member, from service technicians to the administrative staff, embodies a commitment to top-tier HVAC & Plumbing solutions coupled with genuine care for our customers.
Expertise You Can Trust
Every professional who wears the Dyess Air & Plumbing badge is not only North American Technician Excellence (NATE) trained but also embodies our core values of integrity, dedication, and unmatched service. This ensures that every installation, repair, or consultation stands as a benchmark of excellence.
Beyond Service: A Commitment
Choosing Dyess Air & Plumbing is not just about receiving exceptional HVAC & Plumbing services; it's about experiencing a commitment. Whether it's an emergency, a routine check, or a new system installation, our team approaches every task with an unwavering dedication to quality. And to give you that added peace of mind, every piece of our work comes with our Homeowner's Guarantee!
Join Our Journey
As we look ahead, our mission remains steadfast: to continue being the leader in HVAC & Plumbing services while nurturing a team that grows, learns, and excels together. Are you ready to be a part of this legacy and future? Let's embark on this journey together.
---
Schedule your service appointment to experience the Dyess difference or to join our ever-growing family!
Reach out to our Bluffton heating & AC experts at with our Bluffton heating & AC experts by dialing (843) 242-0855 now. We're also rooted in Claxton and Rincon, GA and Hilton Head Island, SC, ever-ready to serve and connect.
---
Whether you need emergency service or a new system installed, our professionals will be there to provide you with quality service and installation. All work is backed with our Homeowner's Guarantee!
Hilton Head Team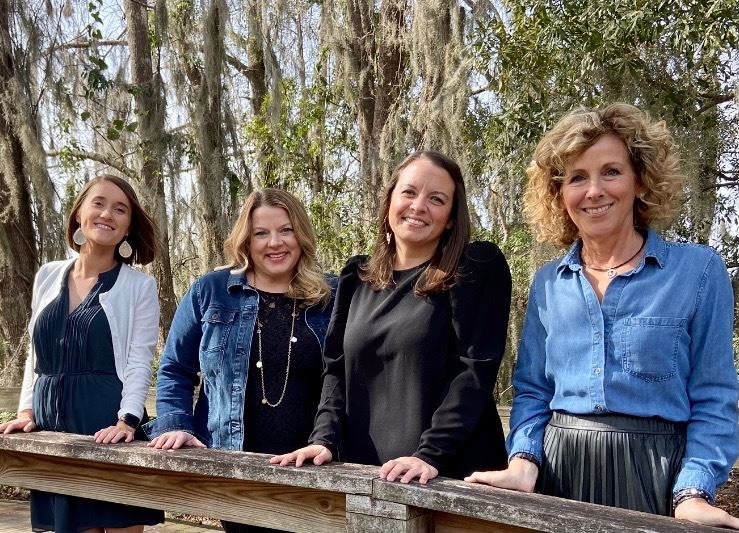 Stacey D. (Office Manager), Liz K. (CSR), Elizabeth C. (Dispatcher), Jessica B. (CSR), Kimberly S. (CSR), Mitch D. (Owner)
Claxton Team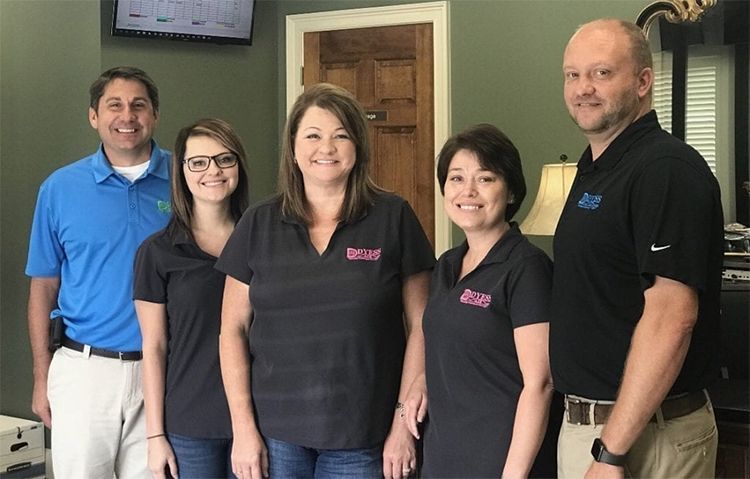 Scott L. (General Manager), April P. (Dispatcher), Tammy S. (Accounts Payable), Amanda R. (Office Manager), Dustin N. (Service Manager)
Bluffton Team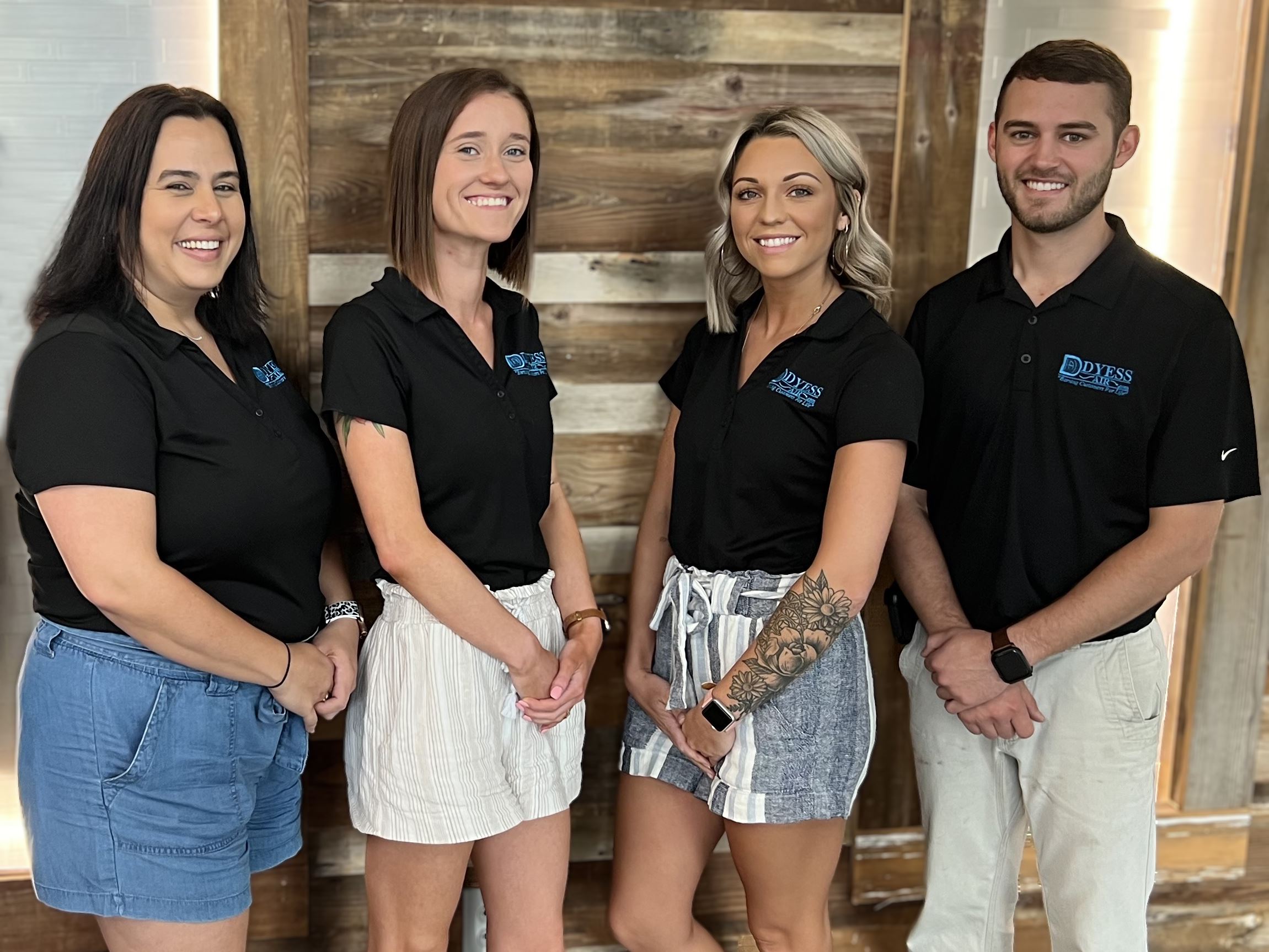 Katie B. (Office Manager), Liz M. (Lead Co-Ordinator), Megan G. (CSR/DSR Manager), Brooks D. (Operations Manager)
Comfort Consultants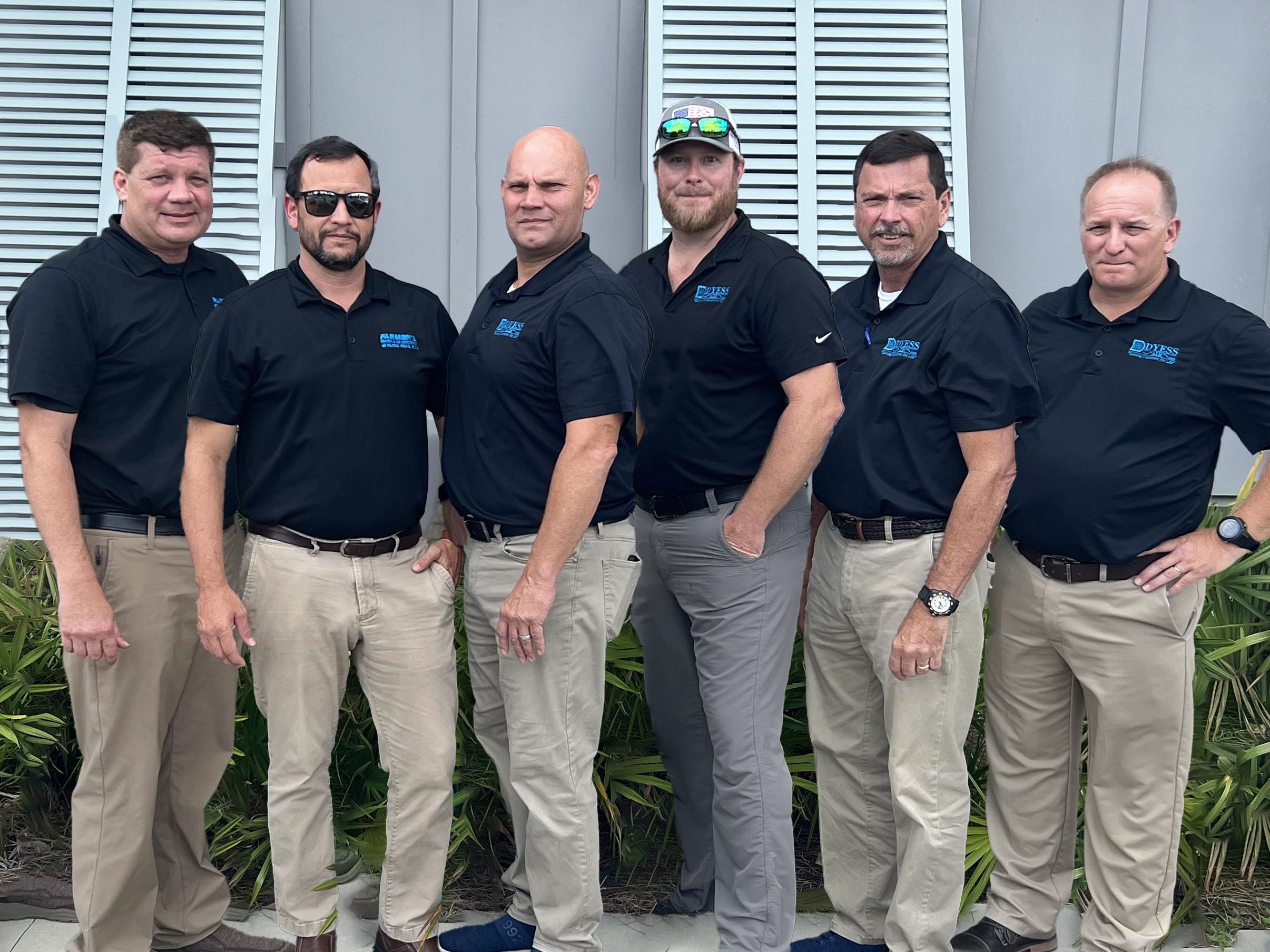 Russ K., James A., Jason W., Wesley C., John B., Chris F., Sales Manager.